FABRIC & FIBER

PROTECTION THAT IS

SAFE ENOUGH FOR ALL

your treasures
Permanent Stain, Sun fade & Wear Resistance
Your home's carpeting, rugs, furniture and textiles are important investments that say a lot about you and your lifestyle. You want to protect them. And you want them looking as perfect as the day you brought them into your home. We have the perfect solution.
MicroSeal of Gainesville GA is a full-service textile cleaning and sealing company exclusively licensed in our area to apply MicroSeal — a non-toxic and non-allergenic fabric protection formula for permanent stain and sun fading protection.
Your home's expensive textiles, fabrics and fibers will all benefit from this unique product. Initially developed by researchers in the United Kingdom to imitate the natural protection scientists found in sheep's wool, it is, quite simply, the perfect protectant.
Read more about the science behind MicroSeal or find out what other home owner's have asked in our FAQs section.
Still have questions? Give us a call at 770-965-7079 or use our convenient inquiry form for after hours inquiries. We'll get back to you just as soon as we can.
Thank you considering MicroSeal of Gainesville GA to protect all of those things important in your home.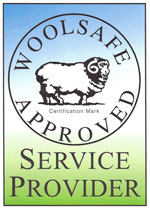 2022 IICRC Certification
2024 Braselton Business License
2023 Woolsafe Certification